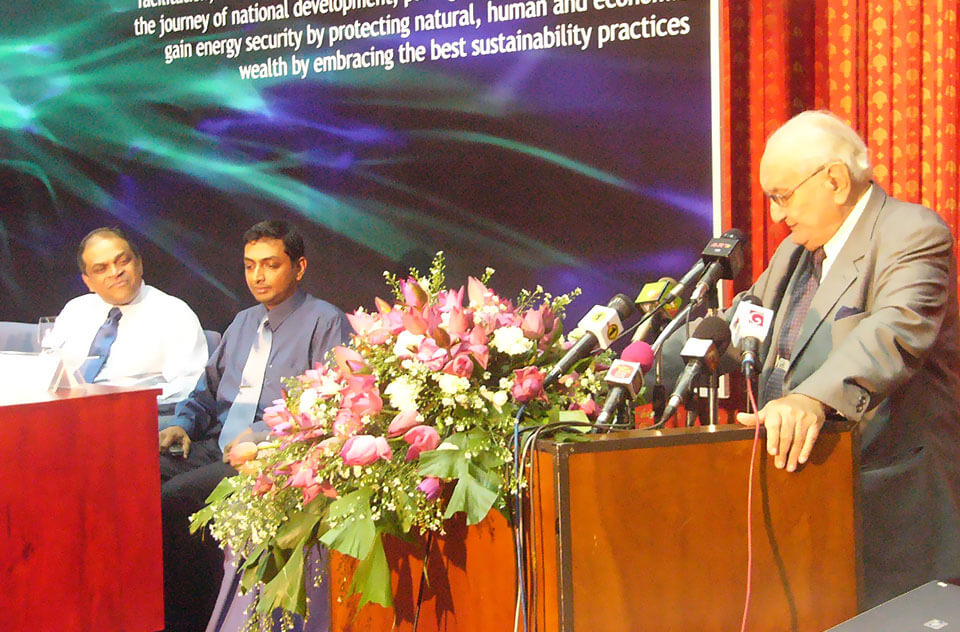 As the governing body responsible for pioneering the sustainable energy revolution in Sri Lanka, we aim to facilitate the development of our nation's rich energy resources, including solar, wind, water and bioenergy.
Sustainable and renewable energy plays and important role in the energy future of the world, with energy generated from traditional fossil fuels causing detrimental impact to the environment by contributing to greenhouse gas emissions. Additionally, the rapid depletion of fossil fuel, which are non-renewable has led to governments, responsible environmental authorities and many industries to consider alternative renewable energy resources, that have minimal impact on the environment, to meet their energy needs. As a proactive government authority in Sri Lanka, we plan on adhering to these sustainable global trends, in order to assist Sri Lanka to meet her energy requirements in a sustainable manner.
We aim to drive strategic investments in the energy sector, which will enable Sri Lanka to transition to cleaner, sustainable and indigenously sourced energy solutions in the future. We also aim to protect our energy sources from been exploited, whilst facilitating research and development and knowledge transfers that will enable us to develop innovative energy solutions and processes to meet the nation's requirement for sustainable energy.